Welcome to Fieldhouse Country Properties
Fieldhouse is an independent real estate firm representing fine properties for sale in the towns and villages surrounding Litchfield, Connecticut. Being a small, client-focused brokerage allows us to work with you in depth to draw out your specific needs and then match those to the perfect property.
For clients interested in "Building New," Fieldhouse has a unique strength in connecting you with one of the area's finest builders, Whitehall Construction. Having designed and built many new homes in Connecticut's northwest corner, especially in the towns of Litchfield and Goshen, Whitehall offers prospective clients unique knowledge of the areas' best land parcels and construction practices which are essential to the success of a new home project.
Together, Fieldhouse and Whitehall will work as a team to assist you in the planning, designing, and building phases of your new home in Connecticut. 
Broker Meo Veldhuizen has over 30 years of experience in real estate as a home builder and a Realtor. Having built well over one-hundred custom homes, his company, Whitehall Construction, is well known throughout Litchfield County for design excellence and outstanding craftsmanship. In addition to new construction, Meo also designs and builds property additions as well as remodeling existing homes.        
Meo can be reached at : Meoveld@sbcglobal.net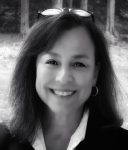 Realtor Elaine Fay grew up in Connecticut and now resides in Litchfield. In addition to having experience in new house construction, she serves as a design consultant in the development phases of building and planning with her company Goodhouse Designs . Elaine is active in various state and local organizations whose aim is to help young people achieve their potential.
Elaine can be reached at:
email: Fieldhousecountry@gmail.com
Office phone: 860-567-1700
cell phone: 908-246-8799